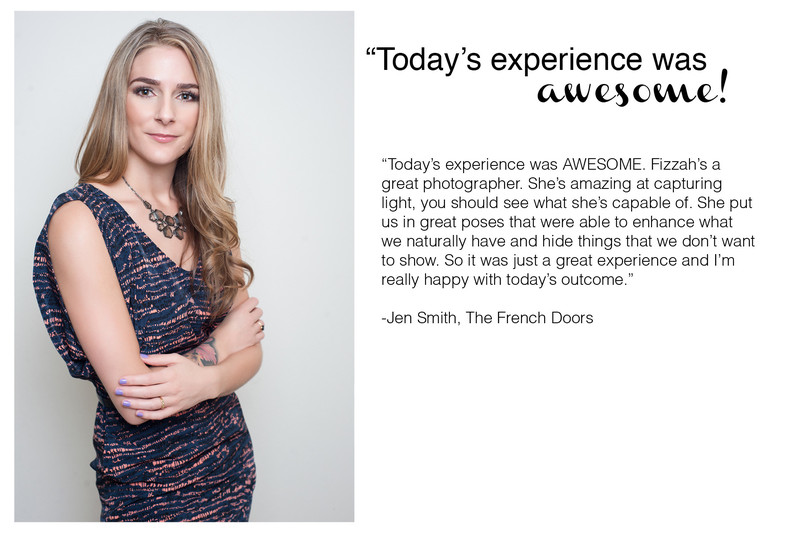 Fizzah Raza Photography is a full service boutique studio. We take pride in walking you through every step of your portrait session, from the initial consultation and planning of the concept, wardrobe, hair and makeup, all the way through to the final presentation, selection and display of your portrait order.
Our mission is to provide you with an incredible experience from start to finish, in the simplest, most relaxed way possible. My team and I work tirelessly to deliver exceptional artwork for you to proudly display in your home and office.
As a boutique studio, we place a premium on the connection we have with our clients because that is what allows us to create such a personalized experience. In order to dedicate the time necessary to create customized portraits, we offer a very limited number of sessions per month. Sessions often book out one to two months in advance - please plan accordingly.